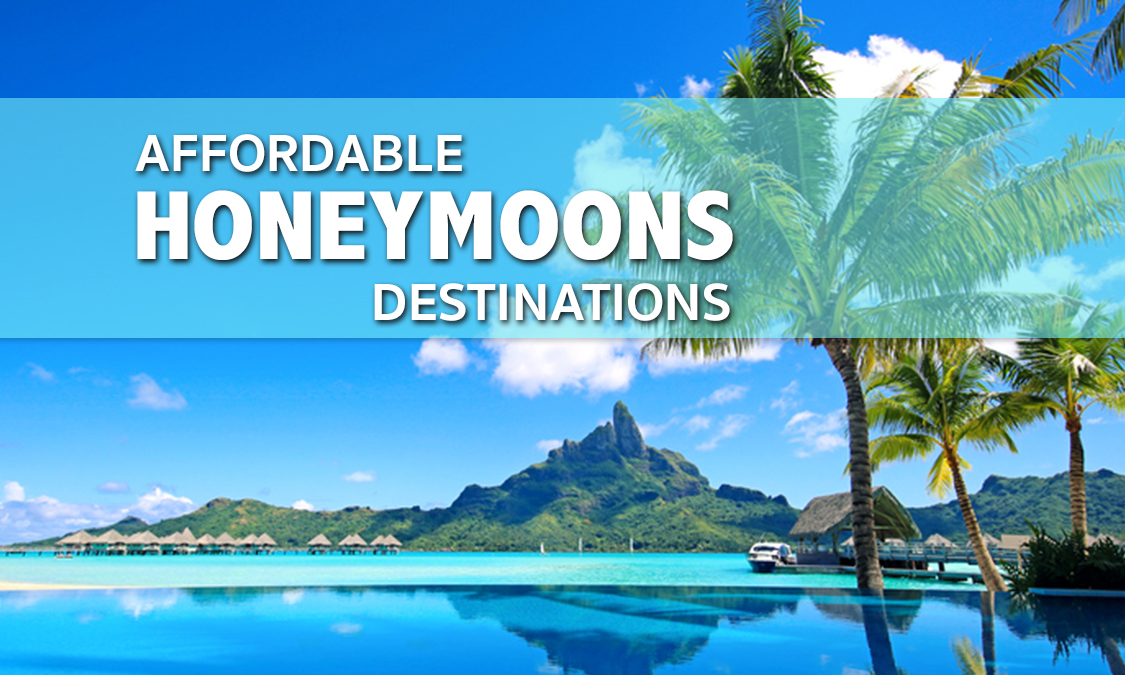 When planning for your honeymoon, there are numerous factors that you must consider for a successful trip. One of these important aspects is the financial implications. This traditional honeymoon can be considerably expensive, so it is advisable to discuss the budget extensively with your fiancé prior to the wedding ceremony.
If you have flexible monetary resources, you can plan a trip to some of the popular honeymoon destinations like Greece, Bali, Seychelles and the Caribbean. However, you do not have to be millionaires to have a fun and romantic getaway. Here are some of the best affordable destinations for newly-wed couples.
Seaside Destinations
Beach honeymoons are extremely popular because they are fool-proof when it comes to romance. Mexico is one of the most affordable and beautiful destinations to consider. There are some great resorts and beautiful beaches, particularly in Tulum. With a relatively small budget, you can enjoy snorkelling in Caribbean waters. You can also choose to visit the Sanibel Island in SW Florida and experience stunning beaches and water sports.
Charming and Artsy Towns
European holidays are popular among history buffs and art enthusiasts. Fortunately, you can travel to more affordable towns with the old-time charm without the high costs attached. If you are a fan of jazz, old buildings and rich history, book a trip to cheerful New Orleans. Quebec City is also a good alternative to Prague and Paris. You will see old-time architecture, enjoy great food and listen to some French.
Into the Woods
If you are into nature, you should consider glamping in a tree-house in Santa Cruz Mountains. You can also explore the diverse but exceptional terrain in Yellow Stone or experience the great outdoors by booking a honeymoon suite in a Lake Tahoe resort.
When choosing the perfect honeymoon destination, think about the unconventional options. You might just discover a hidden paradise that captures your wildest romantic dreams.