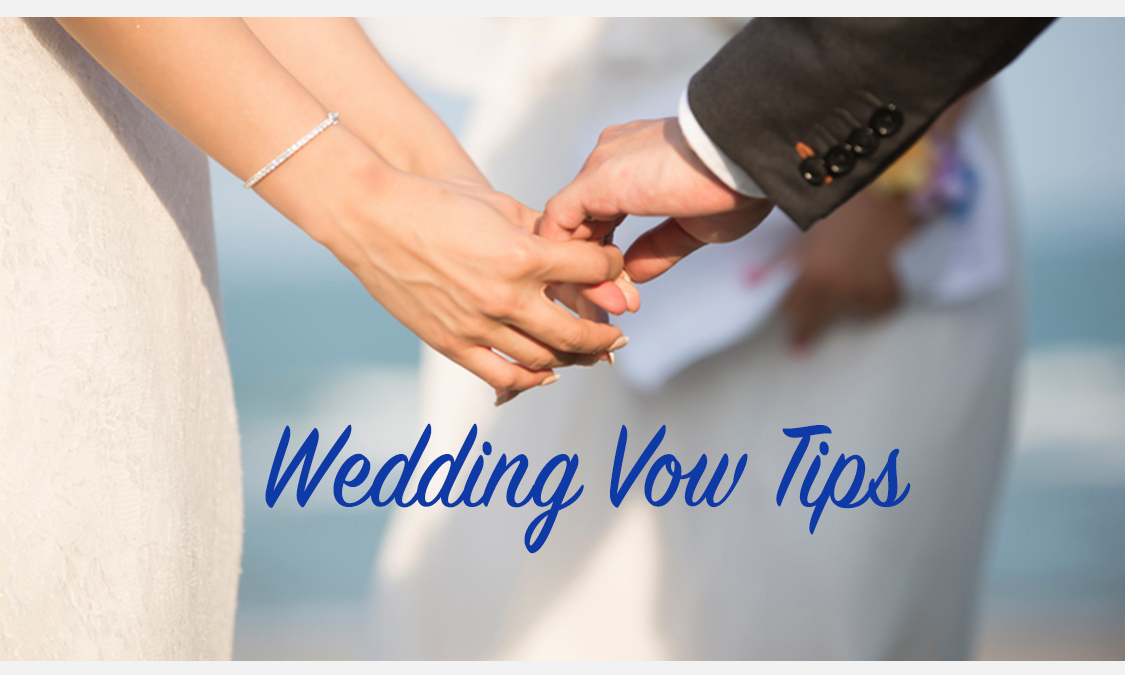 The process of writing your own wedding vows can be challenging. However, this undertaking is worthwhile because you will be able to convey your true feelings to your spouse. There are different approaches to creating vows which will create the results that you want. Unfortunately, there is no fool-proof method. Therefore, you should start by reading traditional and contemporary vows. These will help you get some inspiration. In addition, consider using these simple tips for creative wedding vows.
Choose the Right Style and Tone
You should make a decision on the right tone and general style for the vows. In simple terms, choose how you would like to come across when speaking. Vows can be humorous, romantic, poetic or serious like the traditional kind. You can decide on the style together with your partner if you want to have some form of uniformity.
Affirm Your Love
When writing your vows, it is important to affirm your love for your spouse. Basically, you should reflect on your relationship and make some notes on the most important aspects. For example, you can derive your affirmation from your first meeting, how you fell in love or what you love most about your partner. You can also consider the hard times you have encountered, challenges you have overcome or what inspires you about your partner.
Incorporate Some Promises
Vows are about promises, so you must include some promises for your future. You can make some general promises such as providing support for all time as well as some specific ones about daily life like saying 'I love you' every morning.
When writing your final draft, you should ensure that the message is clear and there are no cliché statements. In addition, the wedding vows should not be cryptic and embarrassing; they should be enjoyed by everyone.