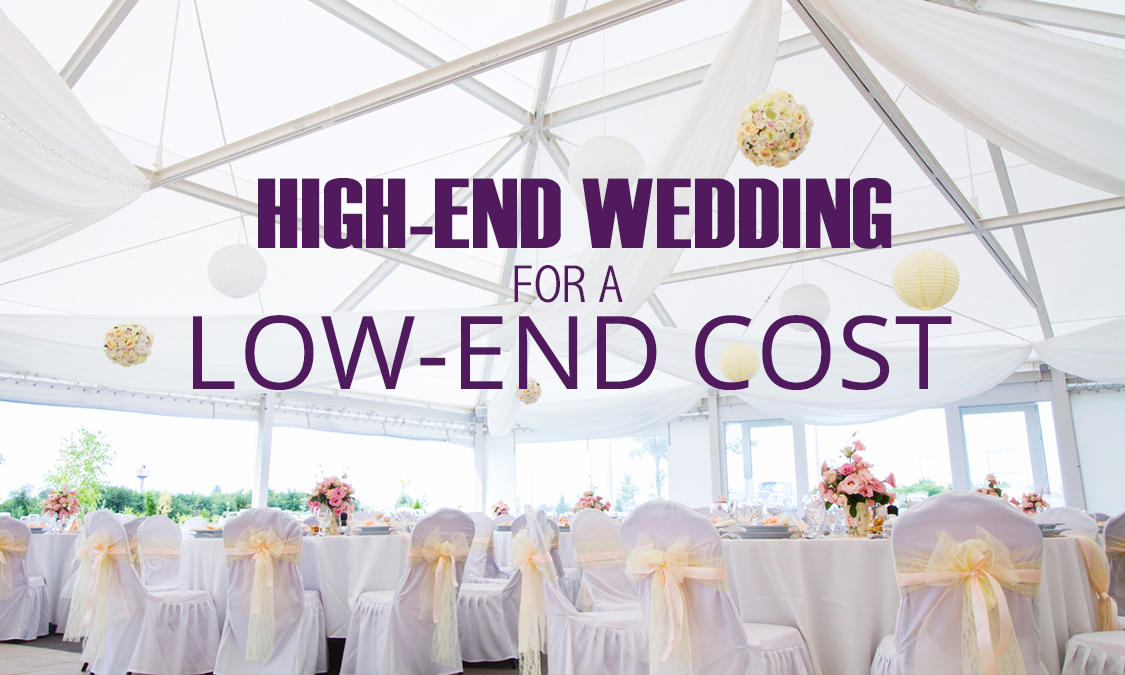 Organizing a wedding in 2017 isn't a cheap thing to do. Many people are looking for the means to have that same chic look of today's most popular wedding styles without needing the bank account of a celebrity. Fortunately, there are several ways to work alongside a budget to give you that same high-end look without the high-end cost.
Get The Waiting Staff Moving
While hopefully, you don't have to constantly remind them to "work it" all night long, most venues that you rent are going to offer something like this in a package choice that you can make. Having waiters work the room for the better part of the night, ensuring that each guest is catered to, adds an unparalleled look of high class to your reception.
Take Advantage of Power Colors
It might seem surprising, but there is something about certain colors that tells the brain things are more regal and chic than they might actually be. If you were to stick to powerful hues like a royal purple or a chocolate brown throughout your color schematic for the event, it will add an overall sense of sophistication and luxuriousness for each of your invited guests.
Hire A Talented Solo Artist Instead of An Entire Ensemble
While admittedly there is nothing quite like an ensemble of stringed instruments or a full band to play throughout key times in your reception, this isn't always the most cost-effective of options. Instead, you can opt for a solo musician (either a classical guitarist or versatile vocalist/guitarist) instead. This will save you money and will add a sense of intimacy and uniqueness to your wedding.
Choose A Venue With Style
Perhaps one of the biggest wedding hacks for a high-end look without a high overhead cost is to carefully choose a venue. The more character and uniqueness that the venue has, the less that you will have to dress it up to make it a one-of-a-kind experience for your guests.
These are just a few ways that you can make some great upgrades without completely derailing your budget. If you are planning out a wedding for 2017, don't sacrifice style because you don't think you can afford it. Utilize some of these options and see how much money it can save you.