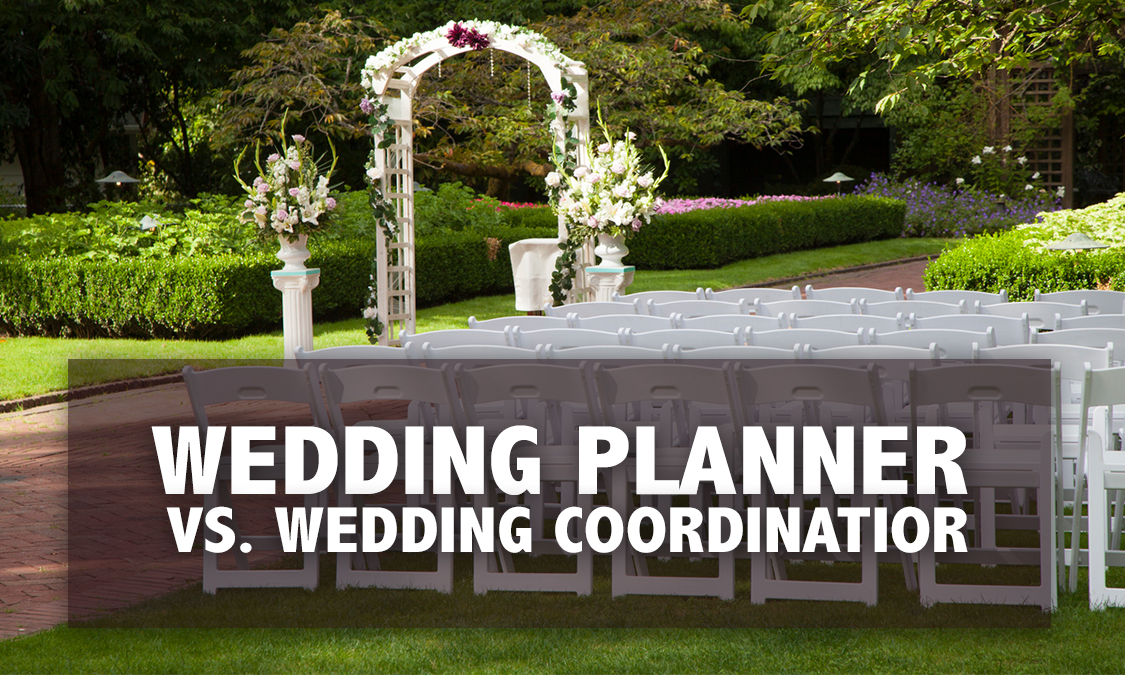 Wedding Planner or Wedding Coordinator? How to Choose
Your wedding day is one of the happiest days of your life. However, without proper preparations, it can turn into a mess of confusion and tangled logistics. Billions of factors go into a wedding- Budget, venues, guest lists, invitations, rehearsals, and more.
Luckily, there are people who focus solely on creating the perfect wedding for you. Wedding planners and wedding coordinators are two options for people who will listen to what you want and deliver your wedding to your standards.
However, many people think that wedding planners and wedding coordinators provide the same services. Although there are many similarities, wedding planners and coordinators have separate roles. So which one do you hire?
Wedding Planners
If you intend to hire a wedding planner, you should do so early in the planning process. Some people wait to develop their general budget before calling a planner, and some use the planner to help develop it.
Wedding planners will work with you from the beginning of your engagement until close to the date of the actual wedding. The average wedding needs over 250 hours to fully plan. For individuals with a busy work schedule or a plethora of other commitments, a wedding planner can be a lifesaver.
The wedding planner will be there to assist you in any way you need. This includes finding a florist, renting out any tables or chairs, gathering venue options, arranging for catering, and developing the final budget.
Wedding planners focus their work almost exclusively on preparation. This means that they will not be there on the wedding day.
 Wedding Coordinators
Wedding coordinators become involved within the last few weeks or months prior to the wedding day. Coordinators seldom become involved in planning the wedding, instead focusing on executing the plans smoothly.
In the first interactions with a wedding coordinator, you fill them in on logistical information. This includes the number of guests, location of the venue, and any timeline you may already have. The wedding coordinator will develop this information into your dream wedding.
The wedding coordinator will cover logistics that you may not even be aware exist, such as giving vendors directions to the venue, ensuring that all the chairs are at the reception, and reinforcing the timetable. Other duties include making your seating chart, juggling various vendor issues, and confirming schedules.
Some wedding venues will automatically provide a wedding coordinator.
Which do I use?
Wedding planners and wedding coordinators are both excellent choices in making sure your wedding runs smoothly. Oftentimes, a budget only allows for one or the other. On average, a wedding planners rate requires up 10-15% of your budget. Wedding coordinators are often significantly cheaper, averaging between $1,500-$3,000 depending on location and services offered.
The amount of time you plan to dedicate to your wedding is another major factor. A crammed schedule means that it may be wise to hire a wedding planner. For people with more time, it can go either way. A wedding planner will allow you to be as involved in the process as you want.
If you don't have any expertise regarding various wedding formalities, a wedding coordinator may be a wise choice. During the day of the wedding, a coordinator will take care of all the little details you may not know about. A wedding coordinator may alleviate unnecessary stress on the big day.