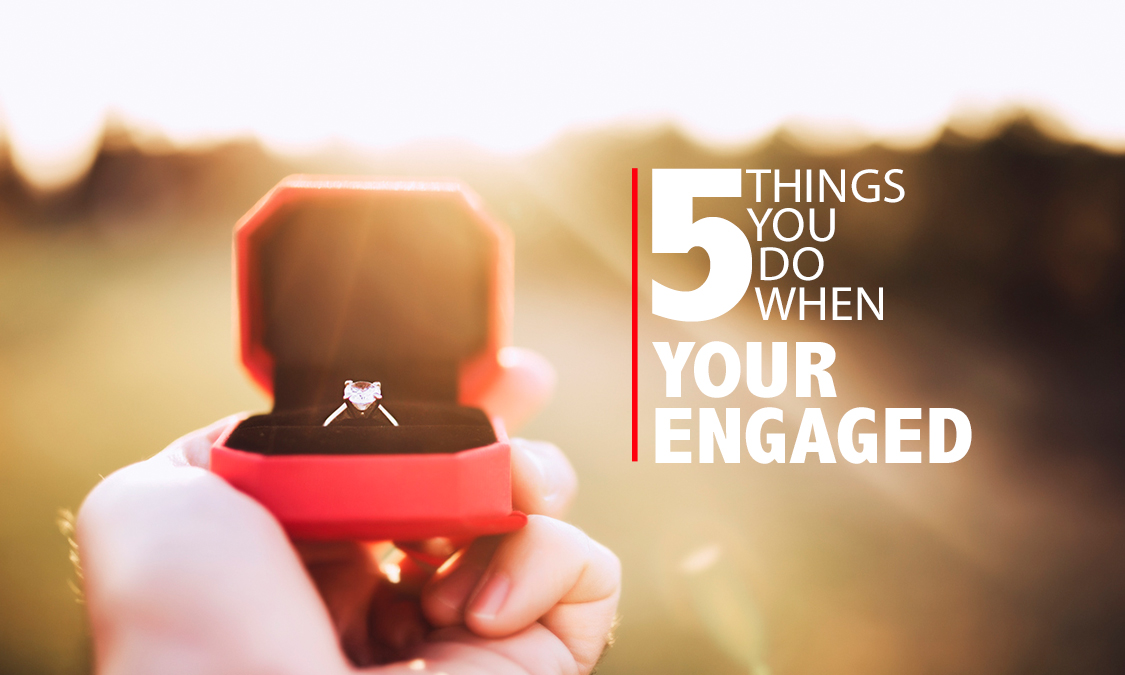 1. Contact Family and Friends
First things first, call up the people you are close with to share your excitement about being engaged. Getting engaged to the person you love is one of the most important moments of an individuals life. Letting your loved ones in on your experience is a great way to connect with the people you care about. In addition, with the excitement of getting married, comes wedding jitters. Reaching out to family and friends regarding your engagement will help to neutralize your nervousness.
2. Start Saving Money
After getting engaged, a financial plan must be implemented to pay for the wedding. You and your partner should set aside a certain amount of money each month in a savings accounts. As you let the money build and gain interest over a period of several months, you need to calculate all of the expenses that come with the food, the venue, and the number of guest attending the wedding.
3. Hire A Wedding Planner
The purpose of a wedding planner is to help a couple manage and design their special day. This is why it is important that you hire one. A wedding planner will help you carry out your vision for the wedding and keep everything organized. Identifying what you need, finding ideal locations, and developing the layout of the event are some of the jobs that a wedding planner can do for you.
4. Make A Date For The Wedding
When considering a date for your wedding you should keep in mind, special dates, favorite season, and the day of the week. First, dates that have a special significance like an anniversary or birthday to you or your lover should be put into consideration. Second, depending on whether the venue you are getting married at is indoor or outdoor the season and weather can have a big affect on the date you choose. Third, a lot of venues charge higher rates on the weekends, so picking a day that would be cheaper is the best way to save money.
5. Create A Wedding Guest List
There are four important steps that come with developing a guest list. First, decide how big you want your wedding to be. Second, create a budget. Third, identify the exact size of the venue you are getting married in. Fourth, separate guest into specific categories like family, friends, and colleagues. Applying these steps will ensure you will have an effective guest list for you and your partner's wedding.