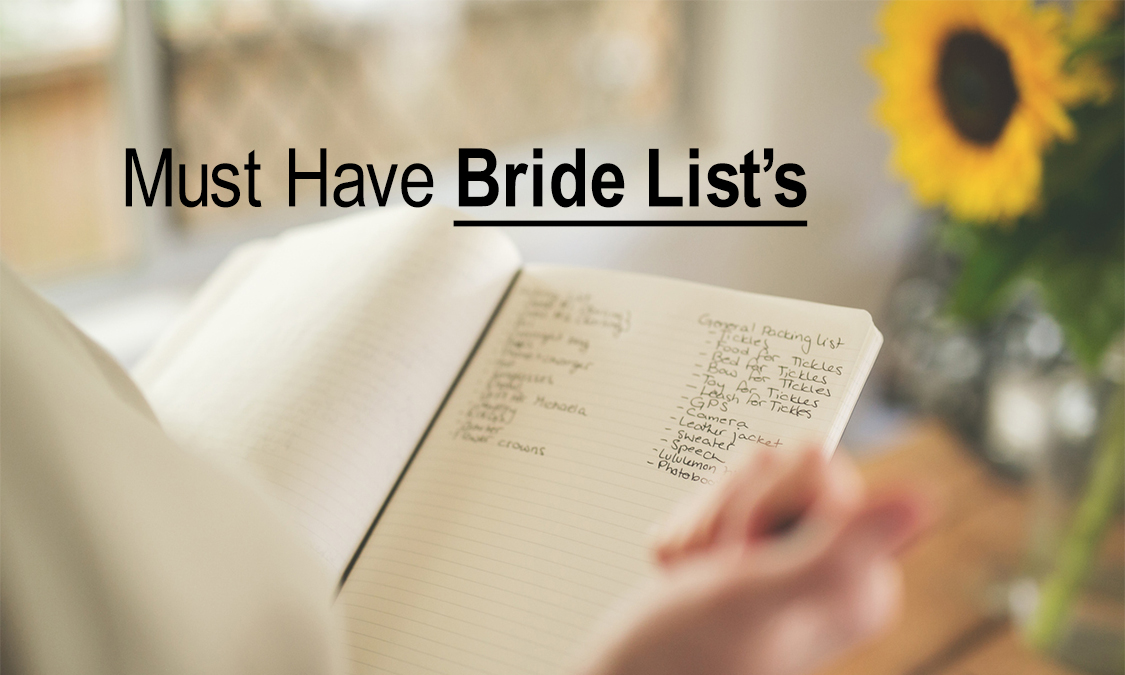 As a wedding event approaches, brides need to maintain certain running lists to make their event memorable. These include to-do lists, important dates, guest lists and budgets. Preparing these lists manually is such a daunting task. However, with the modern apps, as a bride, you can easily prepare them. Read on to learn more about what they should entail.
'Day-of' List
This list comprises of things such as reception decor, makeup and personal use items that you'll need during the big day. You need to thoroughly go through everything you'll need and list them accordingly. The list helps to dispel the challenges that come with last-minute planning.
A List for the Received Gifts
Gifts make a wedding event more colorful and fun. You can receive these gifts during your bridal shower or engagement party. You should task your bridesmaid or maid of honor with the job of listing every gift you receive. The list will give you a reference of all the things people who are close to you brought during and before the wedding event.
To-do List
Though you enlisted a wedding planner to assist you, it is important to keep your own to-do list. This running list should comprise of tasks that you wish to undertake as you plan for your big day with the hired planner. You can record these things in a simple notebook or opt to use a to-do list smartphone app.
Guest and RSVP List
You should prepare a guest lists days before your wedding ceremony arrives. You can use spreadsheet desktop software or mobile app to list the guests. Be sure to record their names, contact details and other relevant details you may need. Don't forget to monitor the RSVPs as soon as they come in. The guest and RSVP lists can help you make proper seating arrangements for your upcoming wedding.