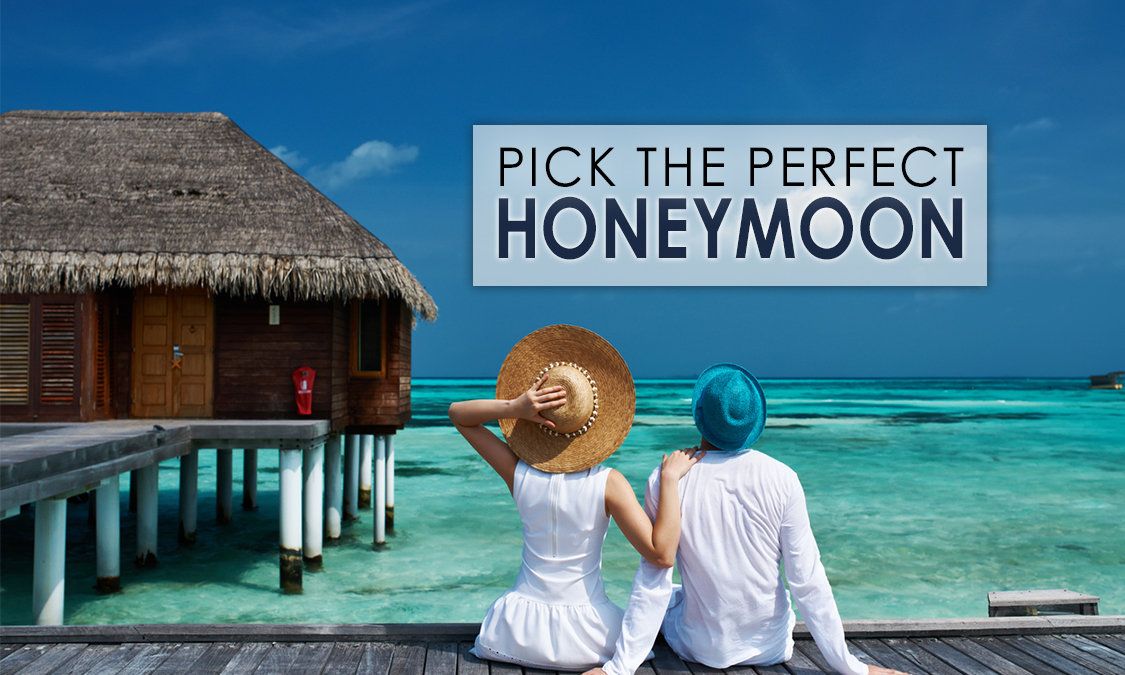 After dealing with the joys and stress that comes with planning and finally celebrating weddings couples get their big break with the golden opportunity to celebrate their honeymoon. Choosing honeymoon destinations is a big deal. It needs to be a place where two people who are in love envision starting their early days of newly wed bliss. Here are a few honeymoon tips that the bride and groom can work with to have the best of times and create everlasting memories.
Think Atmosphere
Are you looking to spend quality time on expansive beaches with plenty of sunbathing? Do you want to explore an urban escape that provides numerous romantic sites as well as quaint coffee houses? Are you looking for an adventure- filled getaway to enjoy the active outdoors? Your answer will point you in the right direction when searching for the ideal spot.
Consider Climate
While going on holiday is a welcome treat, no one wants to go to a beach destination and find that it is pouring heavily. Be sure to carry out research about the ideal time to travel to your preferred destination to avoid disappointments.
Budget for Both Time and Money
While you may want to spend weeks on end doing a safari in Africa or chilling in Bali or Maldives, it may not be feasible with your time and financially. Set a realistic budget and stick to it. You should also think about the amount of time you can spend celebrating your marriage without interfering too much with your daily lives.
Decide on when to go
There are no rules that say you must travel right after the wedding. Plan accordingly to visit at a time that suits both of you where you can pick one of the monthly destinations to ensure that you have a blast without worry or rushing things.