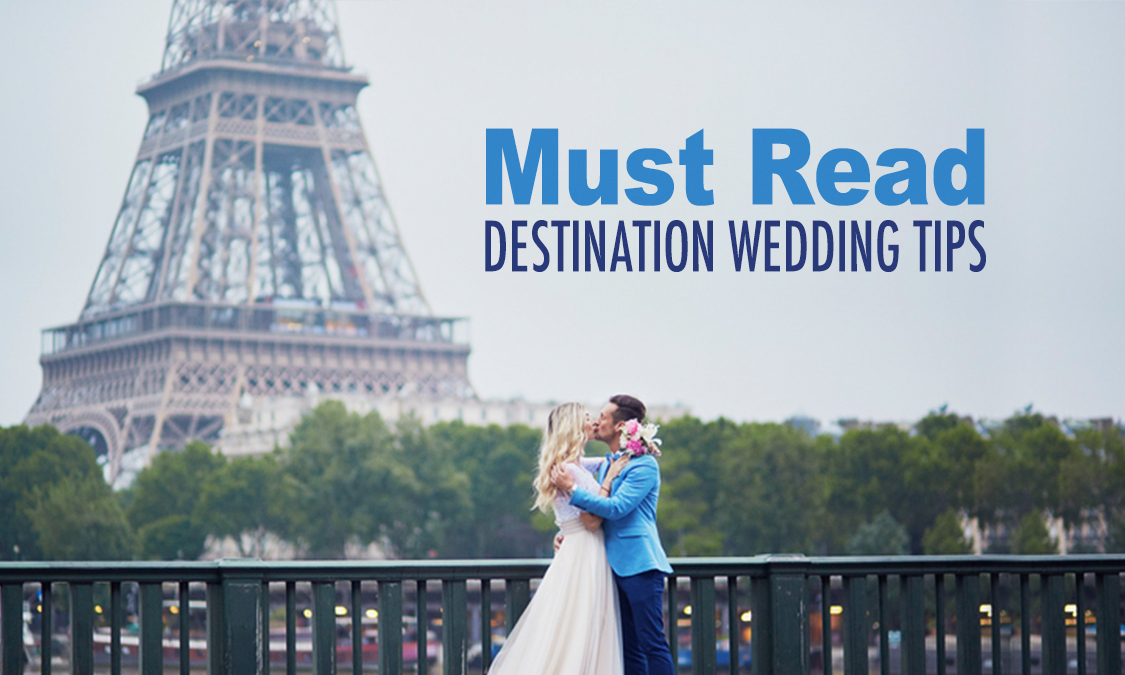 There is a certain allure of having a destination wedding, especially for people who are not fans of the traditional reception/hotel hall weddings. Heading off to an exotic location to have a one-of-a-kind celebration while embracing a new culture is part of why couples opt for getaways to get hitched. Regardless of the part of the globe, you want to find wedded bliss, here are a few helpful planning tips you can work with.
Pick a Suitable Destination
Keep in mind that your desired destination should have all the resources you require. Your guests need somewhere to stay, and everyone should access the place without too many complications. It may also help if you choose a spot where you can also honeymoon to cut down on travel.
Save Money by Embracing Settings
One of the wedding tips that can help save you some money is to embrace the natural beauty of the destination to slash costs on décor. The fantastic designs and resources of the area around you can give you an excellent look. Serving local cuisine can also help you cut back on catering costs.
Hire Help (preferably local)
Working with a professional wedding planner who knows the ins and outs of the location you love can help planning the event a lot easier and fruitful. You may also want to work with a vendor who will act as a one-stop shop for all your requirements to avoid the stress of dealing with different professionals who are miles away.
Communicate Early Enough
Your guests will need enough preparation time to travel and accommodation plans; thus, it is important to start sending invitations soon enough. Setting up a wedding website helps out a lot because it keeps guests apprised of the details. Ensure everyone has a full itinerary so that they are aware of all the events planned. Don't forget to leave them some downtime to enjoy your exotic locale.
If possible Visit The Site before the Wedding
Make at least one trip to the venue before your big day. At times photos may lie, and you need first-hand information to make sure that the location is what you want for your dream wedding.
Never Check Your Wedding Dress
To avoid unimaginable nightmares with your dress carry it on the plane even if you have to fold it to be on the safe side. Just have someone to steam and straighten it when you arrive.
Consider the above tips as a wedding cheat sheet that will ensure you have the best of times celebrating the big day. Your guests should be raving about the wonderful experience they had at your wedding for years to come.