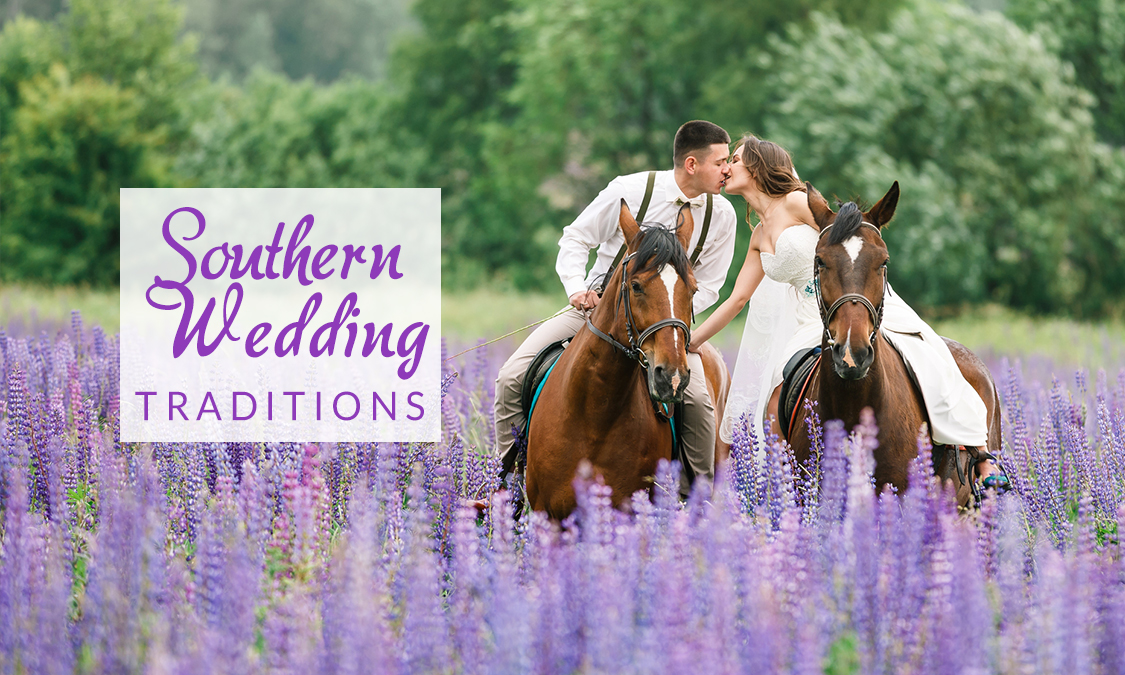 From celebrating holidays to naming our kids, those of us below the Mason-Dixon Line tend to do things differently. Of course, weddings are no exception. Keep reading for some of the best (and quirkiest) Southern Wedding traditions to come out of the South.
Burying the Bourbon
Southern superstition says that you can prevent rain on your Wedding Day by hiding a bottle of bourbon in the ground at the wedding site.  A brand-new, sealed bottle should be buried upside down exactly 30 days before the ceremony.
Bridesmaid Luncheon
The luncheon is typically hosted by the mother of the bride.  This is an intimate gathering for the bridal party thats a way for the soon-to-be-Mrs. to thank her bridesmaids and spend quality time with them prior to the wedding. It typically takes place a day or two before the wedding so that out-of-towners can attend.
Bridal Portrait
Southern brides have been known to book a solo photography session weeks before the wedding.  It's basically a trial run of hair and makeup, but why not document the book on a day when you're far more relaxed and well rested. (Bonus points if you display the prints at your reception.)
Cake Ribbon Pull
Normally at the shower or luncheon, bridesmaids (or singe friends, depending on who you ask to pull ribbons attached to charms inside or underneath the cake.  Each charm indicates a different fortune: an anchor or hot air balloon for adventure; a rocking chair for long life; a four-leaf clover for good luck. The practice comes from Victorian England by way of New Orleans, which explains why the fleur de lis, a symbol of prosperity, is a popular charm.
Pounding Party
For this housewarming party of sorts, friends and family give the newlyweds pantry staples like flour, sugar, butter and eggs by the pound.
Grooms Cake
Remember the roadkill cake from Steel Magnolias?  Southerners tend to also serve a playful cake alongside the traditional white, tiered cake. They are not all armadillo-shaped of course — grooms often pay tribute to their alma mater, favorite sports team, hobbies, and/or profession.