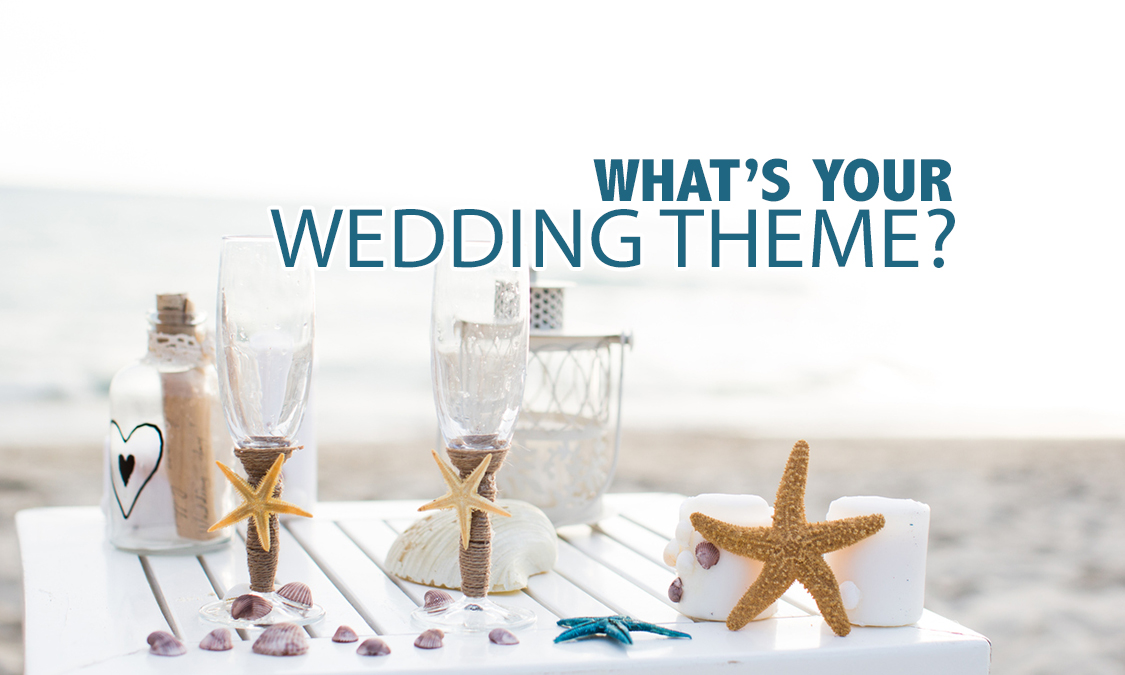 Every couple wants to have a wedding day that is memorable, unique and reflects their personalities. One way of doing this is to have a themed wedding. Here are four of the most popular wedding themes in 2017.
Nature
One of the most popular themes for 2017 weddings is nature. Couples are choosing floral themes or using lots of greenery in their wedding accessories. Many couples are opting for outdoor wedding venues or bringing the outdoors in with stunning displays of greenery and flowers. This theme is also reflected in their stationery, such as the invitations and the place name cards.
Tropical
A tropical theme is especially popular with spring and summer brides. Rather than opting for the traditional pastel colors that are typically associated with weddings, those who have chosen a tropical theme use vivid colors. Venues are adorned with tropical flowers and palm leaves. Even the food and drink can take on a tropical theme.
Vintage
Many brides are turning back time and opting for vintage wedding themes. There are plenty of different options for this wedding theme depending on which era from the past you choose. However, lace can contribute to this theme. The dresses of both the bride and her attendants can feature lace and it is also possible to use lace on wedding accessories and stationery.
Fairy Tale
A fairy tale wedding theme is a classic that has made a comeback. It is no secret that every bride dreams of transforming into a princess for her wedding day. The main attraction at a wedding with this theme is a bridal gown that is fit for a fairy tale princess. Other important elements of a wedding include accessories with plenty of glitz and sparkle.
These are just some of the best and most popular wedding themes for a 2017 wedding. You can tailor each of these themes to suit your own personal style and make your wedding unique and memorable.