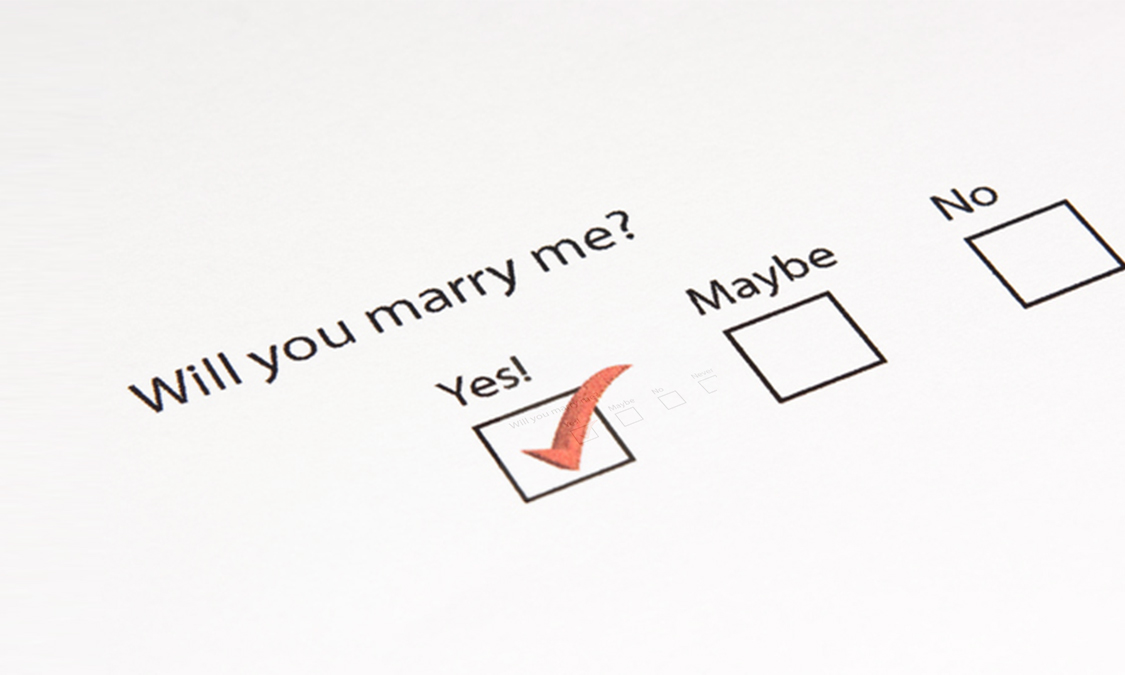 Everyone wants their wedding day to go smoothly and to be as perfect as possible. Planning a wedding, however, can prove to be very nerve-wracking and stressful. Here is a list of 10 things that belong on every wedding checklist.
Wedding Dress

1.  This is probably one of the first things you should take care of when you begin planning your wedding. If you are having your gown custom-made, you will need to meet with your designer as soon as possible to discuss the design and fabrics you want, and you'll want to make sure there is plenty of time for your dress to be made. You will also want to schedule periodical fittings from the time you start planning up until the week before your big day. That way, any changes can be made if needed.
Location
2. You will want to book the location you wish to hold your wedding ceremony and reception as soon as you possibly can, in order to make sure it will be available the day of the wedding. If you are holding it in a church, you will also need to meet with the minister to discuss costs. Some churches require that you pay for the cost of the music, flower arrangements, and staff, even if you don't want to use them.
Flowers
3. Flowers for a wedding are a big detail, and shouldn't be forgotten. With most florists, any flowers you wish to have can be ordered! Coordinate your wedding colors with your flowers, as well as which season your wedding will be held in. A good way to save money on flowers, though, is to choose some that are locally grown.
Wedding Cake

4. After you have picked out your colors and flowers, you need to decide what kind of cake you want. Meet with different bakers and bakeries to discuss your ideas and pricing estimates. Make sure that you can schedule cake testing to figure out what flavors you like, and don't forget to tell the cake artist of any allergies that you or your guest may have.
Caterer

5. Meet with different caterers and discuss what type of menu you want, be it seasonal, themed, or personal favorites. Also, tell them of any food allergies, and see if they can also provide vegetarian and gluten-free alternatives. Make sure to schedule a private menu tasting to make sure you like the foods. Also see if they can use locally grown produce and meats, which can prove to be tasty and cost-effective.
Photographer and Videographer
6. You will want to freeze this special moment in time for forever, so you will need a good photographer. Schedule a meeting with a few different ones, get pricing estimates, and check out their portfolios. Make sure that they will not only do the shots they think will look great but the shots you want as well. A videographer is also a great thing to have, as they will piece together photos of the wedding, as well as clips of it (or the full ceremony), and loop it together with beautiful music.
Music and Entertainment

7. You'll need music for the ceremony and reception, so look for local DJs and bands in your area. Chances are, you can find great entertainment for a decent price. A nice touch to your ceremony would be a string quartet playing soft, soothing music.
Hair and Make-Up Artist
8. You're going to want to look your best for your special day, and a hair and makeup artist can help find the perfect look for you. Have them show you their portfolios and samples of their work, and don't forget to tell them your color choices, as well as the style of your dress. That way, they can match your hair and make-up perfectly.
Rehearsal

9. Wedding rehearsals are a definite must-have for every wedding. Go over the vows, cues, placement of people, etc. If you have everything well-rehearsed and planned out, you will have a stress-free wedding! End the night with a rehearsal dinner with family and friends at a nice, close-by restaurant and relax.
Reception

10. A reception is a great way to celebrate your new marriage with your friends and family! Set up areas to dance, relax, and visit with people. It's also a good idea to set up quiet areas to talk away from the music and noise of the party.