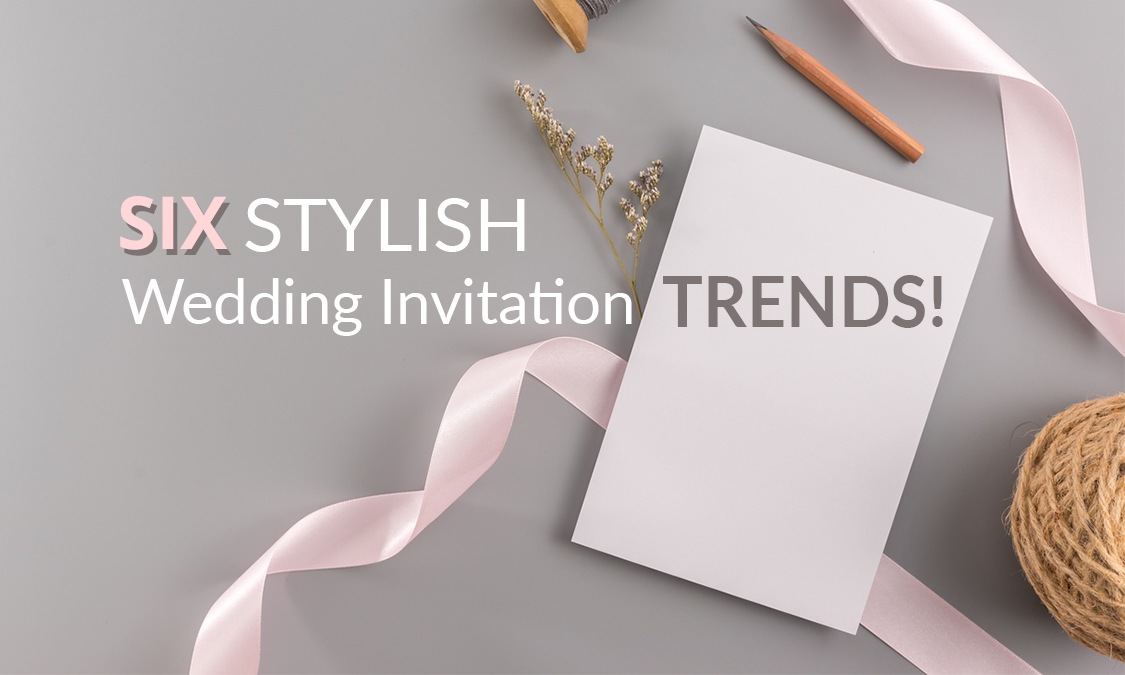 There are some really creative and beautiful trends for wedding invitations this year. The are unique, one of a kind, artsy, and classy. Brides of twenty-something years will want to host a vow renewal, just to have a time to use them themselves!
Gone are the days of plain, boring white invitations with black print. So are the lick-and-stick envelopes that taste nasty. This year, your invitations will be the talk of the town among your guests and will be absolutely stunning!
The Laser-Cut Invitation
The laser-cut invitations have detailed scrollwork. If you were to cut these by hand it would take hours upon hours. They have such an intricate design that you can't help but fall in love with them. Some even look like fancy lace. You can use the classic A7 envelopes with them too for a regal look.
The Minimalist-Style Invitation
A minimalist design is a big trend this year. The print is simple and the lines are sleek. These invitations are extremely understated. Some use a simple leaf with jute tied around it.
Others may have a simplified version of the written word, instead of the lengthy, typical wording used. They are impressive, not by being gaudy, but just by being simple and elegant. Check out some samples of these beauties, and see if you like them.
The Watercolor Invitation
Why not have your invitations printed and then have a watercolor artist paint on them? Each card would be a one-of-a-kind work of art.
Watercolor will really make your invitations stand out from the crowd. Again, you can use A7 envelopes with these too and have them painted to match. These invitations will take your breath away whether you are an art connoisseur or not.
The Acrylic Invitation
The acrylic invitation can be made modern or classic, depending on what you print on it. Using metallic foil on the invites will really make them pop.
Your guests will be in awe of this choice of invitation. It's not a common invitation but something really special, really personalized, and really rare.
The Metallic Invitation
Using gilded print is always in style, and rose gold is the color of the season. The thickness of the print will determine whether it looks gaudy and bold or delicate and soft. This choice is always classy for invitations. If you cannot decide what color your print should be, metallic is the go-to choice for this year's invitation.
The Leather Invitation
Talk about posh, invitations on leather definitely have the wow factor! When your invitations are opened, they're going to be the talk of the town for days on end. They are so dramatic that guests will want to keep them even after the wedding for a souvenir. Your guests may have never received one of these. Leather invitations are definitely over the top!
Level Up
Take your invitations to the next level. Choose something really creative and eye-catching to use. Make your invitations something that everyone will remember for a long time.
Why settle for boring wedding invitations when you can have a stunning one? The only problem you are going to have this year is choosing which cool design to use. Don't have regrets; your wedding is your special day. Shouldn't your invitations be special too?