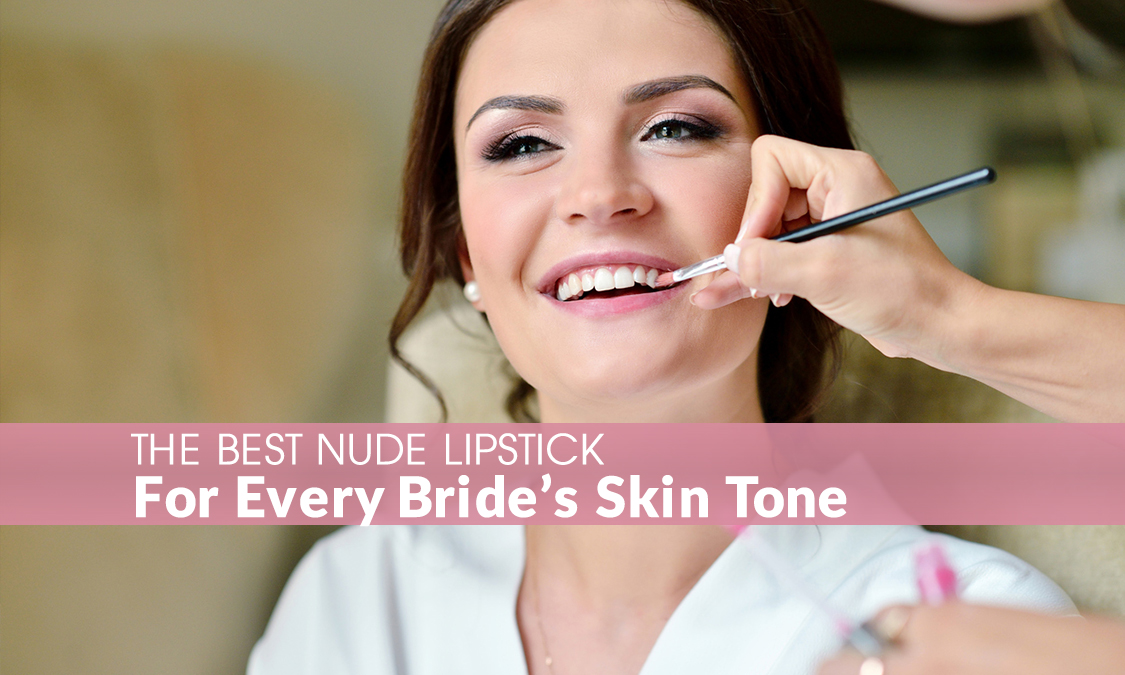 The simple rule of finding the best lipsticks for a bride is that one shade does not fit everyone. As a bride, you should always go with the gorgeous neutral lipstick.  It may be hard to find lipstick that can create flattering nude to match your skin tone. A minimalist bride can choose a sheer wash of rosy pink. If you want a more glamorous vibe, go with the Terra Cotta nude.
This guide highlights the various types of nude lipstick suited for every skin tone.
1. Dark to Deep Skin Tones
Brides with dark or deep skin tones should rock lipstick with a bronzed version of the rose tone. A berry hue can also help bring a fresh and healthy look on their lips. It is always advisable to choose a warmer and rosier lipstick if you are in search of a neutral lip color.
The best lipstick options for dark to deep skin tones include the Chanel Rouge Coco Ultra Hydrating Lip Color in 406 Antoinette, which costs $37 at Nordstrom. The Maybelline Color Sensational Inti-Matte Nudes Lip color in 570 Toasted Truffle is also ideal. It costs $6 at Target.
2. Medium to Tan Skin Tones
Brides with medium or tan skin tones should go for shades or textures that are not lighter than their skins. They should opt for high-shine finishes and deep rose hues with brown hints. They can also use romantic shades featuring peachy tones. L'Oréal Paris Color Riche Lipcolour in Nature's Blush, which costs $5 at Ulta, is a good option. Urban Decay vice Lipstick in Backtalk, which costs $18 at Nordstrom, also suits medium skin tones.
3. Fair to Light Skin Tones
Pink lipstick with a satin finish can suit a bride with fair or light skin tone. Brides with such a skin tone can also create a 90's look using hints of taupe's or beige. NARS Audacious Lipstick in Brigitte ($34 at Ulta), Cover girl Exhibitionist Lipstick in 435 Streaker ($4 at Target) suit light skin complexions.
Let My Wedding Finance help with all your wedding expenses, right down to your lipstick.