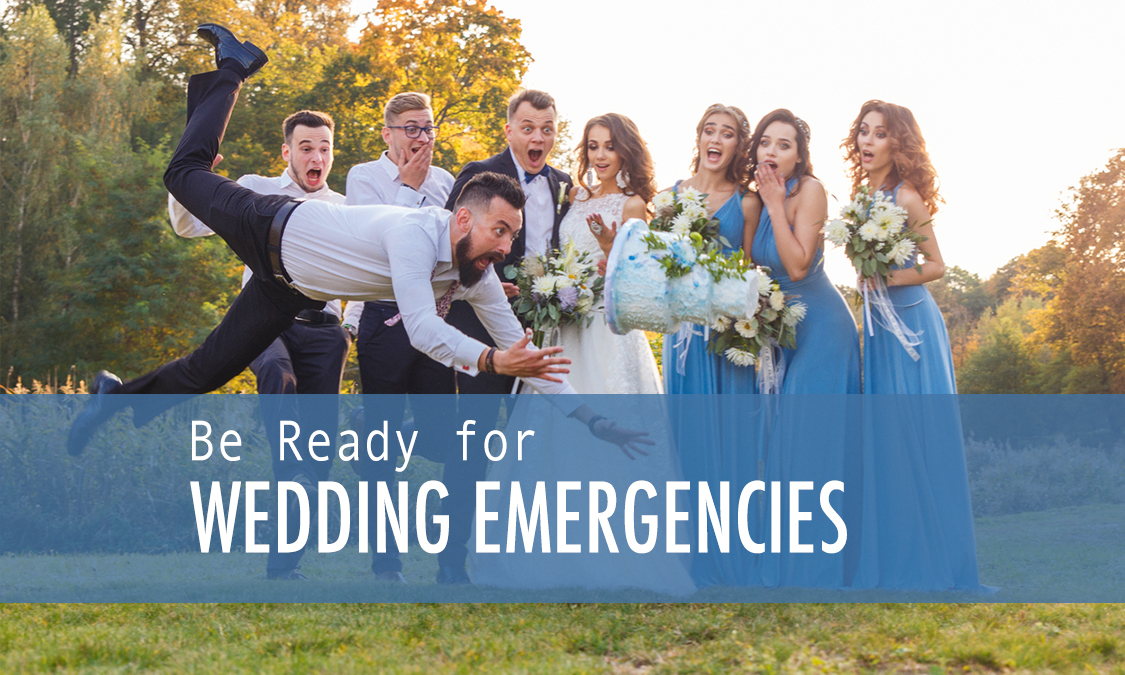 When planning to celebrate love in one of the biggest days of your life, keep in mind that everything may not go as smoothly as you expect. Various wedding emergency scenarios may pop up. You must be ready to deal with such hands-on so nothing ruins the celebration. Here are some examples of scenarios you may have to deal with:
Sudden Downpour
One of the wedding tips to work with is to ensure you always have a plan B in case the weather misbehaves. Even when you plan to have the event in summer, it is not uncommon for rain to pour when you least expect it.
To be well-prepared for this, ensure the venue you pick has tents or a hall where people can find shelter in the event of such an eventuality. It ensures that your wedding ceremony is not cut short as it will only be interrupted for a few minutes before the program continues.
The Flower Girl Freaks Out
Many young girls normally get scared and refuse to walk down the aisle last minute. You cannot force the little girl to walk when they are terrified. There are, however, some calming tactics that can get them ready to perform their duty in a few minutes. For instance, you can have their parents talk to them away from the crowds and reassure them that everything will be alright.
If they are still not up to it, the ceremony does not have to stop. An adult preferably one who is in the line-up and someone they love and are comfortable with can hold their hands to escort her down the aisle. This way, she will be cheerful as she decorates the aisle with beautiful flowers.
The Bride or Groom is not Feeling too Well
Sometimes the bride or groom can get wedding jitters or be too exhausted from running up and down doing the wedding planning. Which could make the groom or bride not feeling a 100% on their special day. A couple should always have painkillers and energy drinks nearby. It's the only way the couple will appear stunning and dashing rather than looking like they were in a train wreck.
In fact, it is advisable that every wedding planner has a wedding day emergency kit that has things which can save the day. These can include stuff for make-up touch-ups that include cotton swaps, lipstick, tweezers, combs, small mirrors, etc. Sewing kits also come in handy in case of clothes ripping. White chalk is a must-have as it does an excellent job at masking stains in white gowns. Breath mints, insoles, plasters, and lots of tissue should also be standby.